Reasons Why Joe Cool Likes Cubbeco?
Cubbeco's educator Chris Sena has the qualifications and experience  in helping children to improve their self esteem through the use of drama techniques.
Self Esteem Benefits:
feel valued and accepted
Feel confident that they can do what's expected
Feel proud of a job well done
Think good things about themselves
Feel prepared for everyday challenges including socialising with others
Case Study: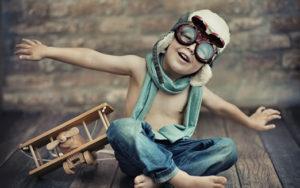 Chris was fortunate enough to look after a family daycare when the owner was on holiday's. Chris observed that one of the children was very quiet and did not respond to activities.
Chris used her education and life experiences to develop strategies to support the child and within some days she could see a significant progress in this child's communication/understanding.
The educators Qualifications?
Chris Sena is a highly qualified educator who has a Diploma in Child care Services and a Bachelor in Communications majoring in Drama
Do You Have Flexable Operating Hours?
Yes not only do we offer the normal hours of 8am to 6pm, we also offer after school care and will offer overnight care as well to cater for shift workers.
How Safe Are Your Children
Both Chris Sena and her husband Lars Hansson have both valid Working with Children Checks.
CUBBECO  has been subject to a full risk assessment and has met all risk and safety requirements set out by the ku-ring-gai Council.
Why Teach Drama Techniques?
Chris Sena is a qualified Drama teacher and has used her drama techniques whilst working for the government helping children with self esteem and learning difficulties over come these issues.
Our Location
Cubbeco's location is very convenient at 35 Rushall Street right next to Pymble Public School. We have ample off street and on street parking.
Eco Friendly?
At CUBBECO we firmly believe  that learning and a healthy environment go hand in hand.  Our facility is eco friendly in many ways, and we also incorporate eco friendly practices into our educational programing.